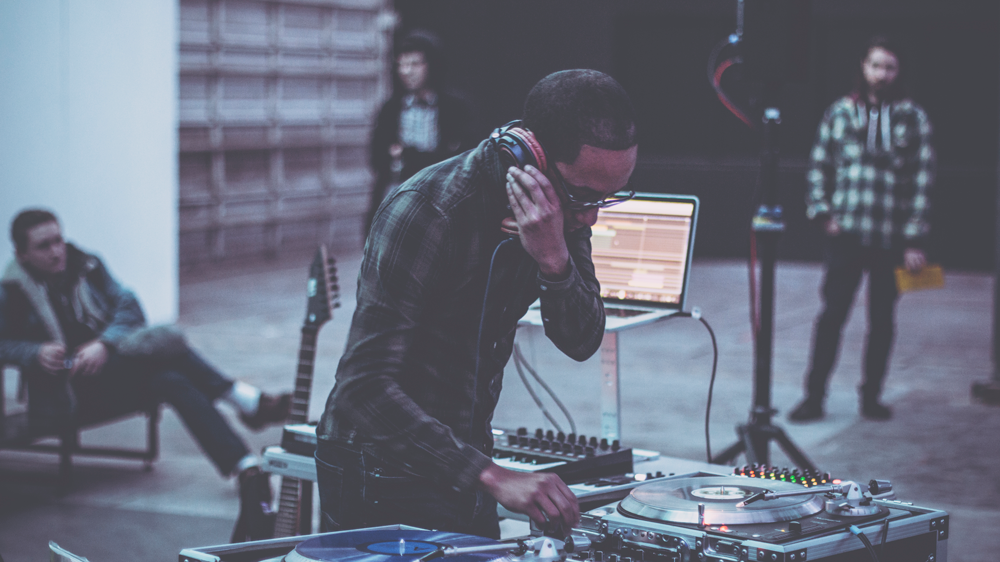 I'm a multi-disciplinary designer with a demonstrated history of producing experiences, prototypes, and leading technical strategy for research and development in the computing and interactive experiences industries. I'm currently at Intel in the NEX - Developer Relations Group (formerly the Internet of Things Group) assisting and leading areas in the evaluation and development of new experiences for IOT and Edge computing. Prior to this I was a strategy/technical lead and senior designer at Instrument in Portland. Before that I was a senior creative technologist at Amplified in Portland, and prior to that I lead industrial design and systems prototyping efforts for the Systems Prototyping Lab at Intel Labs.
My competencies reside in software engineering and processor validation, developer and user experience design and strategy, user interface design, graphic design, web design and development, and conceptual development. I held a position as an affiliate faculty member at PNCA's Make+Think+Code Lab where I taught workshops focusing on the unification of virtual reality, computer assisted drafting, and observational drawing and sculpting, and I've also taught audio production at Portland State University's School of Audio and Music Production. I continue to mentor students in PNCA's graduate programs and through AIGA as an ongoing contribution to new and emerging designers and artists.
My personal work as an artist ranges from electronic and analog music production, fine art illustration, on to digital interactive multimedia installations.
Exhibitions/Performances
---
Remembering to Remember: Experiments in Sound, PICA. Portland, OR : 2023
Holocene's 19th Anniversary. Portland, OR : 2022
Rewire Festival @ PSU, Portland, OR : 2022
"Lessons of Decay", with Jesse Kees, and Ashot Danyielyan. PICA/The Bodecker Foundation. Portland, OR : 2021
Rewire Festival (PSU S.A.M.P) @ Holocene, with Jesse Kees, Portland, OR : 2021
The Old Moody Roadshow, Zidell Yards, Portland, OR : 2020
Holocene: Virtual Live Music, Portland, OR : 2020
Superpositions, Disjecta Contemporary, Portland, OR : 2018
Consilience, Disjecta Contemporary, Portland, OR : 2018
The Sunrise Plague [Reliqs] - S1 Anniversary, Portland, OR : 2018
Heather Perkins | Reliqs | Wallfacer, Ace Hotel, Portland, OR : 2018
HYPERCAPITAL | Reliqs | Wallfacer | Disxiple 113, Holocene, Portland, OR : 2018
SUBHARMONIC : A Sonic Arts Festival, PICA, Portland, OR : 2018
Worn Dividends [Reliqs] @ Jack London Revue : A Sonic Arts Festival, PICA, Portland, OR : 2018
Be Calm Prometheus [Reliqs], Leaven Community, Portland, OR : 2018
WNDFRM | PATRICIA et CAMERON | DISXIPLE 113 | RELIQS, PNCA Mediateque, Portland, OR 2016
Furthermore, Pacific Northwest College of Art – AC+D Gallery, Portland, OR : 2016
Reliqs|Optic Echo - SIX PDX, Pacific Northwest College of Art, Portland, OR : 2016
Oregon Ballet Theatre Annual Gala , Left Bank Annex, Portland, OR : 2016
Oregon Symphony Annual Gala, Portland Art Museum, Portland, OR : 2016
The Fourth Wall, Pacific Northwest College of Art – AC+D Gallery, Portland, OR : 2015
Oregon Symphony Annual Gala, Portland Art Museum, Portland, OR : 2015
Reliqs - SIX PDX, Pacific Northwest College of Art, Portland, OR : 2015
Oregon Symphony Annual Gala, Portland Art Museum, Portland, OR : 2014
Patents
---
US US10749863B2 · Issued Aug 18, 2020

US US10275222B2 · Issued Mar 4, 2019

US US10198861B2 · Issued Feb 5, 2019

US USD806074S1 · Issued Dec 26, 2017

US USD805515S1 · Issued Dec 19, 2017

US US9846970B2 · Issued Dec 19, 2017

US USD829166S1 · Issued Mar 7, 2016

US USD830970S1 · Issued Mar 3, 2016

US USD801334S1 · Issued Nov 3, 2015

US USD796502S1 · Issued Nov 3, 2015

US US20210272467A1 · Filed Sep 2, 2021