Lake Minnewaska Visitor Center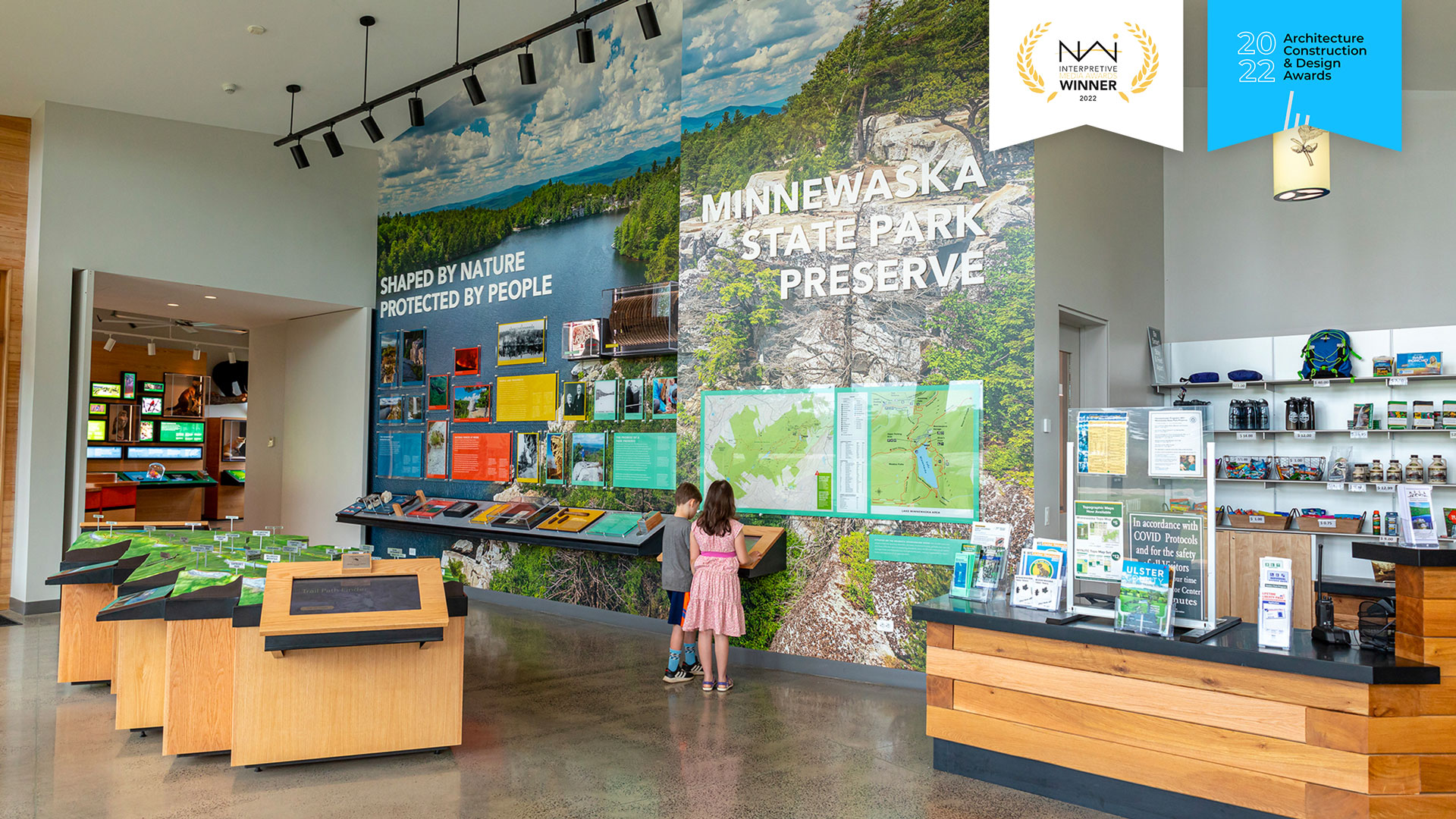 Lake Minnewaska is the centerpiece sky lake of Minnewaska State Park Preserve, one of New York's premier parks. Its preserve designation entrusts the park to protect the area's globally unique ecology, and its history reaches back to a hotel era that predates the establishment of the state park system itself. Much of the existence of the park, at 24,000 acres and counting, is thanks to the Open Space Institute, which helped secure the land over decades and preserve its features, including its historic carriage roads. OSI shepherded the visitor center project. Inside, visitors find everything they need to become inspired by, and go see, Minnewaska's beauty and significance. A mix of traditional, hands-on, and multimedia engagements invite visitors across generations to find their love of the land.
The following are kiosks I programmed for the Minnewaska State Park Preserve in the Palisades in upstate New York. MOEY, Inc. in Brooklyn approached me to pull together three interactive touch-screen interfaces that were installed in October of 2020.
These were built using barebones HTML/CSS/Javascript and modularized using VUE.js.
Lake Minnewaska - Ecology
Lake Minnewaska - Trailfinder
Lake Minnewaska - Wildlife Explorer